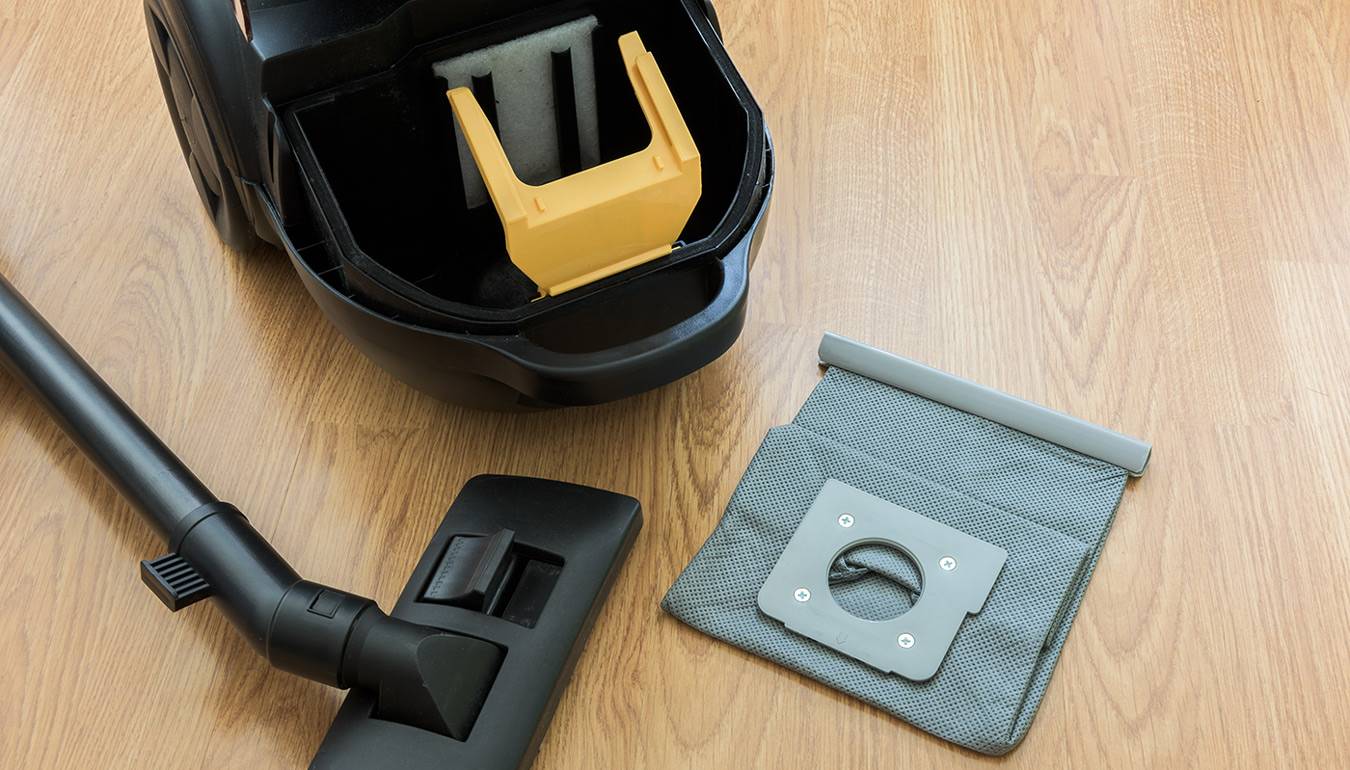 A common misconception when it comes to vacuum cleaners is that they're only useful on surfaces such as carpets. After using a good vacuum cleaner, you'll realize its dynamic potential when it comes to cleaning your house.
For the purpose of this article, we'll narrow our focus down to the bagged type of vacuum cleaner. While it may seem easy to choose one, it's essential to know all the features in order to make a guided choice. Some of the most important ones include power, range of coverage, the presence of HEPA filtration, and bag capacity.
This list aims to cover the various options, across different price points, to give you an overall view on what you may want to choose.
Why choose a bagged vacuum cleaner?
For high end bagged vacuum cleaners, the whole process is a lot cleaner. Whether you're vacuuming or disposing of the debris and dust particles, you're less likely to be exposed to dust with bagged vacuum cleaners. Bagged vacuum cleaners also tend to do a better job when it comes to handling allergens and pollutants.
Most of these vacuum cleaners come equipped with HEPA-filters, and since you're using disposable bags, even the finer dust gets disposed of effectively. The bags themselves are a lot more effective when it comes to collecting and disposing of dust and other particles.
The tough seal on the bags also ensures the dust stays in the bag, especially during disposal. On the whole, bagged vacuum cleaners are the better choice for those households that have allergy-sufferers or prefer a better air quality.
1
Miele Complete C3
Key Specifications
---
Power: 890(W)   |    Bag Capacity: 4.5(L)
Weight: 7.43Kgs    |    Filter: Yes, HEPA AirClean Filter
The Miele Complete C3 vacuum cleaner, which is a part of the company's Allergy PowerLine, is the best bagged vacuum cleaner for hygiene-conscious users. It is equipped with the HEPA AirClean filter which aggressively filters fine dust and allergens. This device is perfect for users with dust allergies.
The Miele Complete C3 comes armed with three additional tools for more thorough cleaning and better results. The tools include an upholstery nozzle, a dusting brush, and a crevice nozzle. These accessories can be conveniently stored away inside the device for easy access when the need arises.
The C3 also features an inbuilt dusting brush on the handle, that supports various cleaning purposes. Using this device is comfortable, thanks to the ergonomic, eco-comfort handling. Moreover, it offers a highly impressive operation range of 12m, ensuring you reach large areas.
2
Samsung Canister Vacuum Cleaner (SC20M2510WB)
Key Specifications
---
Power: 2000(W)   |    Bag Capacity: 2.5(L)
Weight: 4.3Kgs    |    Filter: Yes, Air Filter
The highlight of this Samsung vacuum cleaner is that it manages to pack intense power in a lightweight & robust design. It also comes with additional accessories such as a 2-in-1 tool which can be easily accessible from the handle. You can use this tool for effectively cleaning tiny, hard to reach areas of your home.
The handle offers a firm grip that allows you to hold it easily and control your movement. The attached hose is capable of rotating at 360º without getting in the way, which will allow you to move and change directions quickly.
This bagged vacuum cleaner is also equipped with an Advanced Allergen Filtration system that ensures the device catches allergens and finer dust particles.
The 2.5L dust bag allows you to use the device for more extended periods, without having to worry about constantly changing bags. There's also a safety hatch that prevents the cover from being shut unless a bag is inserted into the dustbag holder.
This vacuum cleaner can be operated at a 9.2(m) radius.
3
Miele Classic C1
Key Specifications
---
Power: 800(W)   |    Bag Capacity: 4.5(L)
Weight: 5.54Kgs    |    Filter: Yes, AirClean Filter
The Miele Classic C1 vacuum cleaner is an excellent premium offering that boasts various features. As a starter, it has a wide operation radius of 9m. This ensures you get the best possible coverage when it comes to cleaning your house before having to re-plug the device. The hose is made out of stainless-steel and comes with a practical lock system that's great for changing accessories.
You get three additional tools with the C1, which include a dusting brush, an upholstery nozzle, and a crevice nozzle, that can be easily stored within the device. The device has a highly advanced filtration system that has 11 stages of filtration. It also caters to your specific cleaning needs by offering you 6 different levels.
The bagged vacuum cleaner has a 4.5L cleaning capacity. What's remarkable here is that not only does the dust bag offer you a great size, but it's also dynamic and efficient when it comes to collecting dust. It also has a tough seal that ensures no dust can escape when the bag is being removed.
4
Panasonic Premium Series MC-CG713
Key Specifications
---
Power: 2000(W)   |    Bag Capacity: 6(L)
Weight: (-)    |    Filter: Yes, HEPA Filter
The Panasonic MC-CG713 bagged vacuum cleaner packs in as much power and performance as it can, in a compact design.
Panasonic also ensures that despite the power and the performance, it operates relatively quietly. The device also has a sturdy build, and the durability extends to the hose. The handle features compartments that can easily store the crevice nozzle and dusting brush accessories.
The HEPA filter gets rid of finer dust particles and keeps your air quality clean. The bagged vacuum cleaner comes with a 6L bag capacity that is washable, so you can stay eco-friendly with this bagged vacuum cleaner by reusing the washable bag. It also features a blower function to blow dust away from hard to reach places.
5
Black and Decker VM1200-B5
Key Specifications
---
Power: 1000(W)   |    Bag Capacity: 1(L)
Weight: 3.4Kgs    |    Filter: No
If you're looking for a vacuum cleaner that's relatively lightweight and easy to use, the VM1200-B5 is the best option. For its price point, the device offers a sturdy build, thanks to the strong materials used. This even extends to the telescopic wand, which is made of stainless steel.
This vacuum cleaner is an efficient device that is powered by a 1000W motor. As a result, it can even vacuum more aggressive and stubborn dirt from your carpets and upholstery.
For cleaning your upholstery in particular, you also get a brush for better results. Apart from that, this vacuum cleaner also comes with a crevice tool that offers a more efficient cleaning of generally hard to reach places in your house.
This device is equipped with a 1L bag that can be emptied, washed and reused. There's an indicator that keeps you informed when the bag needs replacing. The VM1200 also features a safety system that prevents the cover from being closed if the dust bag is not installed or is inserted improperly.
With a high rating on Amazon.ae, this is the best budget bagged vacuum cleaner you can buy. However, it does not feature an air filter.
6
Arion AR-4616
Key Specifications
---
Power: 2000(W)   |    Bag Capacity: 4.5(L)
Weight: 7.3Kgs    |    Filter: Yes, HEPA Filter
The ARION AR-4616 is a great budget device that offers premium features. The compact design is an illusion as the cleaner is packed with an intense 2000W motor. Equipped with a HEPA filter, it can effectively get rid of fine dust particles and allergens in the house.
Thanks to its power, you get efficient results when it comes to cleaning difficult spots in your house. You can use the electrical speed control to optimize the level of power and control you want, to suit all your cleaning needs.
Unlike the other high end bagged vacuum cleaners, the Arion AR-4616 features a reusable dust bag. With the LED indicator, you can keep track of how much dust is there in the bag.
When you buy things through our links we may earn a commission. Every product is selected independently after intense research by our editors.